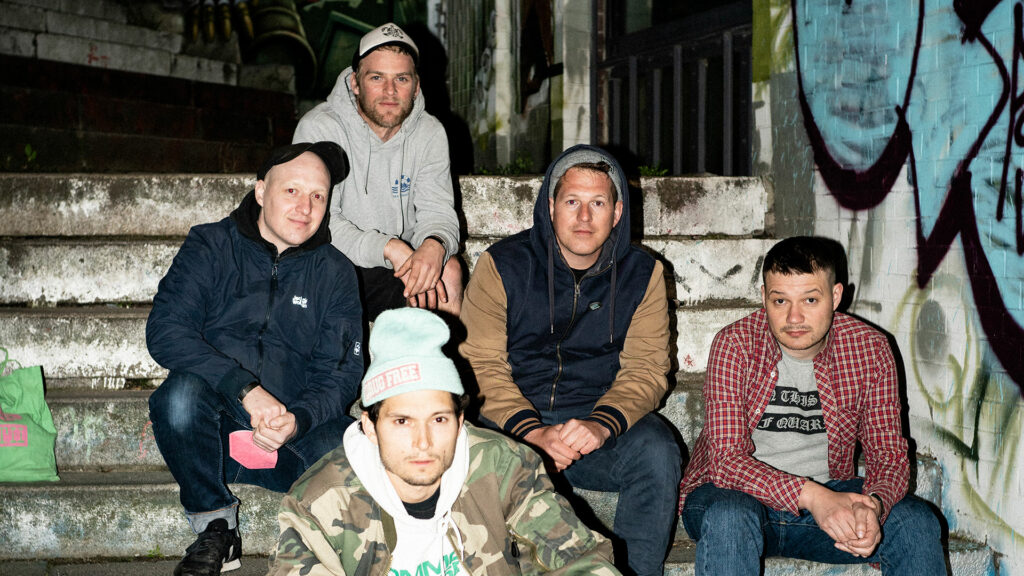 SCHWACH is a political hardcore punk band whose members come from different cities, including Berlin, Hamburg and Bremen. Formed in 2013 in Berlin to create some shitty punk/HC songs in a style they loved since their teenage years, they released a demo tape the same year and an EP in 2014. A few shows quickly came together, including a Spain tour in 2015.
In 2016 the first full-length album "Kein Bock" was released via the labels Refuse Records, Antikörper Export and Raccoone Records, with which they attracted some attention in the scene. Many more concerts in Germany and tours followed, including Spain (2017), Ecuador and Colombia (2018), Germany and Italy (2019 with Modern Love) and the US West Coast & Mexico (2019).
In 2018, the band released the EP "Gegeneinander" as a 7″ vinyl via Antikörper Export and Colder Than Ever Records and in winter 2019/20 a split EP with Colombian band DESARRAIGO was released on Fire and Flames Music and Frontal Distribución. However, SCHWACH were of course not spared from the Corona fallout, so after three concerts in early 2020 (including an EP release show at Hamburg's Hafenklang) all further touring plans had to be frozen. The band used the time to hone ideas for their new album "Kälter", which was recorded in the winter of 2021/22 at the Tonmeisterei Oldenburg and released in November 2022 on Upstartz Records and Refuse Records.
The opportunities available again in 2022 were of course used to finally play concerts and festivals again, so that SCHWACH are strengthened, full of vigor and with new material motivated as always.
Releases
Live
News